Top 5 most lucrative careers you can switch to in 2023
In the name of the course I took in school, many people mistakenly maintain a job or career that does not support them financially. Get off of it! Why should you stay in a job that barely provides for you and your family when numerous opportunities can drastically improve your financial situation without requiring you to take on additional work or enrol in college for five years?
One of the industries with the fastest job growth is undoubtedly technology. A career in technology has several advantages, one of which is high compensation. Many fascinating possibilities are available to a young professional or recent graduate in the technology sector, like DevOp training, Data Science courses, AI & ML courses, etc. Technology careers are available in various settings, including brisk startups, cutting-edge IT firms, and tiny IT departments.
Let's consider a few reasons why people change careers or jobs before moving on.
Some reasons you might need to change your career/job
We are all aware that the "job for life" mentality is a thing of the past and that most people will change careers multiple times during their working lives. Why, then, are most people so fearful of implementing these changes? Here are seven reasons a career shift might be the best course of action for you:
You fell into your current career
Your current profession didn't necessarily result from conscious decision-making; rather, it evolved through several (perhaps random) turns and turns. Now, you feel the want to do something more appropriate for you.
You need to make better use of your skills.
Your current job doesn't take advantage of everything you offer. You are aware that you can succeed more and advance faster in another field.
You need new challenges at work.
Maybe you've come to a dead end. Perhaps a more difficult learning curve is necessary for you to feel satisfied.
Your job no longer suits your circumstances
For instance, you just had a baby. Or perhaps you've relocated to a different region of the nation, opening up a fresh labour market there. Now that you've won the lotto, you want to do something out of love rather than financial necessity. There may be 101 distinct explanations.
You're no longer fitted to the changing circumstances of your career
Your industry's future appears gloomy. Your company has changed, and it doesn't work for you. Personnel changes impact how you feel about your job, etc.
You need higher earnings
You must take action if you feel that the financial compensation you are receiving from the career to which you have dedicated your life is insufficient to suit your demands. I believe that this is the article's main point.
Living your dream has become a priority
It's now or never if you've spent the previous 25 years harbouring aspirations to become an astronaut, inventor, or nature photographer.
Ageing out of an industry
Sports and other jobs requiring a high degree of physical activity necessitate physically fit people; however, as these workers age and their energy levels decline, they would find it extremely difficult to perform, necessitating a change in profession.
Therefore, you should ask yourself the crucial question, "What do I genuinely want to be doing in five years?" And be honest with yourself about what you would need to do to make it happen.
Top 5 most lucrative careers you can switch to in 2023
After what I've said so far, it's time for me to share with you some of the best occupations you can move into and start earning a lot of money with little work and a minimal commitment to learning anything new. The change might not happen immediately, but if you give yourself two years to acquire a new skill (it could be less depending on how much time you can devote to learning, etc.), you will undoubtedly succeed. Hundreds of these professions, jobs, or abilities might lead to a life of fulfilment and substantial financial gain, but for this article, we'll only focus on five. Let's pick them apart one by one.
Data Scientist
Have you not heard? The "gold rush" that data has sparked in the employment market is here to stay. Data is the new gold. In 2023, positions connected to data science will still be in high demand. Business Insider claims that employment in data science will still be in demand in 2030. Data science encompasses a wide range of positions and responsibilities.
Companies can use data scientists to make more informed business decisions. Businesses rely on data scientists and use their knowledge to identify market trends and patterns and offer crucial client insights. This places data scientists in a key position within the business.
You need the following abilities to work as a data scientist:
Crucial math and statistics

Knowledge in machine learning,

Knowledge in big data processing frameworks and programming languages like Python, R, or SQL

Knowledge of industry-leading data visualization programs like Power BI or Tableau

A keen business senses
Data Security Analyst
Data security professionals make ensuring that computer networks and systems are protected from hackers and viruses. They frequently carry out this task for certain businesses, ensuring that the antivirus software and other security programs are up-to-date and operating properly. After that, a company's computer security protocols are evaluated for weaknesses and vulnerabilities, and adjustments are suggested to boost system security and effectiveness. Any bachelor's degree program in computer science or information science may prepare you for work as a data security analyst. But a Bachelor of Science in information security is a single degree specifically tailored to the industry.
Software Architect
Software solutions are created, developed, and implemented by software architects. Additionally, they decide what procedures and tools the development team should employ to create high-performance software systems. You can be required to build software systems from scratch, combine several technologies, mediate communication between management and developers, or develop specialized solutions for each customer, depending on who you work with. Being a software architect requires the following:
To be proficient in at least one or more programming languages, like PHP, Java, or SQL

Creating a structured solution from software features, including security, manageability, and scalability.

To provide solutions that align with the enterprise's technology requirements and business objectives.
Read Also: How to plan your financial future – a step-by-step guide
Cloud Architect
The technical specifications of a cloud-based project must be transformed into the architecture and design that will direct the finished result by a cloud architect. Often, cloud architects are also in charge of bridging the gaps between sophisticated business issues and cloud-based solutions.
The following are some of the qualifications needed to become a cloud architect:
Knowledge of an operating system like Linux

A thorough understanding of cloud architecture

Knowledge of an operating system like Linux

A thorough understanding of cloud architecture

Practical expertise with AWS, GCP, or Azure

Familiarity with cloud security

Extensive knowledge of programming languages like Ruby or Python
Artificial Intelligence and Machine Learning Engineer
AI has advanced to the point where it can make decisions that are more reliable, accurate, 24/7, and grounded in more data than those made by humans in many circumstances. As a result, AI engineers will be the next big thing. These engineers develop and test AI-ML models and offer the knowledge an organization needs to create its own.
The most significant technical talent needed to become an AI-ML Engineer is the ability to use computational frameworks to mine, process, and show the value of a vast amount of data. The skill sets that are frequently needed are:
Concepts from mathematics and statistics like hypothesis testing and linear algebra.

Strong understanding of algorithms, data structures, and distributed computing.

Deep understanding of supervised and unsupervised learning ideas in machine learning.

Extensive knowledge of neural networks and deep learning.

Cleansing, munging, and data mining.

Programming, libraries, and packages in R or Python.
Hope you enjoy this article?
Share your thoughts in the comment session.
Contact us today for your business consultancy and business advisory services. We can help you fine-tune your idea, structure your business, market your business, train your staff, consult on your retirement plan, coach you for financial success. We also write a business plan and help with fundraising strategies and Grant applications. We can help you start, grow, and expand your business.
We help institutions and organizations write concepts, implement Business plans, and train on business Plan writing in Nigeria.
We can help you write a detailed, bankable and comprehensive business plan for your business idea.
Call any of our business plan consultants on 08105636015, 08076359735, and 08113205312.
Or send a WhatsApp message or email us either at [email protected] or [email protected].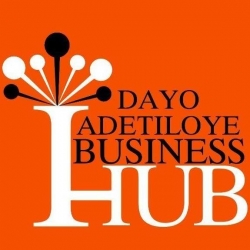 Latest posts by Dayo Adetiloye Business Hub
(see all)
Related