BENISEED OIL EXTRACTION BUSINESS PLAN IN NIGERIA
Benniseed Oil Extraction Business Plan in Nigeria
This sample Benniseed oil extraction business plan in Nigeria can be used for Grant Applications, Bank Loans, Proposal writing, Business Concept Notes, Competitions, etc. Benniseed Oil extraction business is a lucrative business that needs a lot of strategic Planning to start and a business coach like Dayo Adetiloye to help you start the Implementation.
BUSINESS DESCRIPTION OF BENNISEED OIL EXTRACTION BUSINESS PLAN IN NIGERIA
Business: BENNISEED OIL EXTRACTION
Industry: Essential Oil Industry (Benniseed Oil Extraction Business plan in Nigeria)
PATILAD is a Benniseed Oil Extraction company based in Ogun State, Nigeria. We are registered as a limited liability company owned by Dayo Adetiloye, Pelumi Agunbiade, and other investors under the Nigerian Corporate Affairs Commission (CAC) and legally licensed by the National Agency for Food Drug Administration and Control (NAFDAC) here in Ogun State. We have also been able to secure all necessary permits and documents from all concerned departments across all levels.
Since incorporation, the company has achieved the following milestones:
Developed the company's name, logo, and website located at www.patiladoil.com
Determined building, equipment, and fixture requirements
Began recruiting key employees
We are involved in the production of the finest quality benniseed oil extracted from benniseed in commercial quantities.
We ensure that there is very minimal intervention in the extraction process to ensure the authentic flavor of our products. This is made possible with the use of advanced technology and the hard work of our professional team. We have also put in place plans, processes, and structures that will ensure we are at the top of our game with hygiene.
We are in the benniseed oil extraction business because we want to take advantage of the numerous opportunities in the agricultural sector, to help Nigeria's economy improve by increasing domestic production, to export agricultural products from Nigeria to other nations, and above all else, to make a profit.
We are aware that there are several benniseed oil production companies scattered all around Lagos state and Nigeria as a whole which is why we spent time and resources to conduct our feasibility studies and market survey so as to enable us to locate the business in an area that will support the growth of the business. We are committed to meeting our customers' needs precisely and completely. As such, we hold ourselves accountable to the highest standards.
Market Potential
There is high demand for Benniseed oil in Nigeria. Benniseed oils are widely used in the cosmetics, pharmaceuticals confectionary, and beverages industries.
Ban on the importation of edible oil is encouraging the growth of the local edible oil extraction industry. There is high demand for edible oils in homes, fast food outlets, hotels, restaurants, and convenience.
Products and Service
PATILAD will focus on running a Benniseed Oil extraction and packaging business that adheres to standards. Its products will not only be sold in Nigeria but will also be ideally suited for export to other nations like those in West Africa, the United States, and Europe.
In addition to providing our customers with value for their money, we are equally in business to make profit.
Our Target Market
Those who benefit from the Benniseed oil are undoubtedly widespread and all-inclusive this is basically because it is used all around the globe for different purposes as they're becoming more aware of the health benefits therein.
Due to this, we have set up our Benniseed Oil Extraction business to cater for businesses and individuals who reside in our target market locations such as:
Pharmaceutical companies
Cosmetics, soaps, and other products production companies
Households that make use of oil for cooking
Restaurants and canteens that make use of oil for cooking
Small-scale businesses that make use of edible cooking oil as part of their raw material.
Food and drinks production companies
Our Vision Statement
Our Vision is to build an international standard Benniseed oil extraction company whose product can compete internationally within the next 5 years.
Mission for the Benniseed Oil Extraction Business Plan in Nigeria
To establish a standard for how top-notch Benniseed oil extraction companies should be managed in Nigeria.
To ensure total satisfaction by our customers
Management Team of the Benniseed Oil Extraction Business
Pelumi Agunbiade: She has over nine years of experience in business and has over the years assisted in growing several businesses having worked for some leading brands in Nigeria. She has a B.Sc. in Business Administration from the University of Lagos (UNILAG). She is an alumnus of Enterprise Development Centre (EDC) of the Lagos Business School (LBS).
Mr. Dayo Adetiloye – (B. Agric., MBA, and PMP): He has over 15 years of experience in business management, business start-up dynamics, financial management of business, and overall business growth and development. He is an alumnus of Enterprise Development Centre (EDC) of the Lagos Business School (LBS), Pan African University (PAU). He is our business development strategist and a strategic partner.
Mr. Peter Oyewole is a passionate young Nigerian. He holds a degree in Biochemistry from Obafemi Awolowo University and MBA in Economics from Columbia Business School.
Read also: robotics business plan in Nigeria
Our Business Structure
Knowing fully well the kind of Benniseed Oil Extraction business we intend to build and our hopes to grow big by entering the international market. We are aware of the importance of building a solid business structure that can support the kind of world-class business we want to own.
We have also put in place a structure that allows all of our senior management workers to have access to profit-sharing arrangements, which will be dependent on their success over time.
In light of the aforementioned, we have chosen to hire talented and experienced personnel to fill the following positions:
Chief Executive Officer
Plant Manager
Accountants
Human Resources Manager
Benniseed Oil Extraction Machine Operators
Sales and Marketing Manager
Social Media Manager
Truck Drivers
Casual factory workers
Our Competitive Advantage for Benniseed Oil Extraction Business in Nigeria
The industry is fiercely competitive as expected and PATILAD is fully aware of the competition that is available in the market all over the globe. We are prepared to compete favorably with other Oil Extraction companies in Nigeria and beyond.
Some of our competitive advantages includes;
Our location
The uniqueness in the quality of our product in the market
Our distribution networks
Our relationship and connection with Beni-seed plant farmers
The vast experience of our team
Our excellent customer service culture
Proper care and development opportunity for our employee
Our leverage of the internet by using our websites and social media platforms
To buy the remaining part of this business plan, including the detailed financial analysis, call any of our business plan consultants on 08105636015, 08076359735 and 08113205312. You can send a WhatsApp message or email us either at [email protected] or [email protected].
We help institutions and organizations write concepts, implement Business plans, and train on business Plan writing in Nigeria.
We can help you write a detailed, bankable and comprehensive business plan for your business idea.
Call any of our business plan consultants on 08105636015, 08076359735 and 08113205312
Or send a WhatsApp message or email us either at [email protected] or [email protected].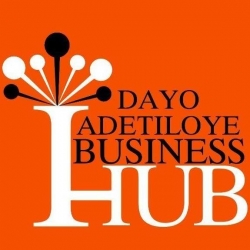 Latest posts by Dayo Adetiloye Business Hub
(see all)
Related