Swimming instructor Business Plan in Nigeria
This sample Swimming instructor Business Plan in Nigeria can be used for Grant Applications, Bank Loans, Proposal writing, Business Concept Notes, Competitions, etc. The swimming instructor Business is a lucrative business that needs a lot of strategic Planning to start and a business coach like Dayo Adetiloye to help you start the Implementation.
BUSINESS DESCRIPTION OF SWIMMING INSTRUCTOR  
Business: SWIMMING INSTRUCTOR
PATILAD Swimming Institute is a Nigerian-based swimming instructor that will be located in Lagos state, Nigeria. We are registered under the Corporate Affairs Commission (CAC) of Nigeria as a limited liability company. The institute is a private registered cooperate training institution that is owned by Dayo Adetiloye and other investors.
The business will provide both business organizations and individuals with thorough swimming instruction. At PATILAD Swimming Institute, our client's best interest and needs will always come first, and everything we do will be to achieve this would be guided by our professional ethics.
Our company's objective is to establish itself as one of Nigeria's top corporate swimming instructors, with a wide range of prestigious corporations as clientele. As the firm expands, we will choose our employees from a pool of skilled swimming instructors and corporate training specialists in and around Nigeria as well as from anywhere else in the world.
We have been able to position our business to attract high-profile clients within Nigeria and other parts of Africa.
Our Products and Services
Our intention in starting our corporate swimming training business is to help our clients achieve their dream by helping them in developing their skills and knowledge of swimming. We help our clients to develop their capability, capacity, and performance and of course, we are in business to also make profits.
PATILAD Swimming Institute offers a variety of swimming classes for all ages and skill levels; Whether you want to introduce your infant to the water, advance your child's swimming skills, or are an adult who wants to learn how to swim,
Keys to Success
The keys to success for the Swimming instructor business includes:
Pocket-friendly prices
Creative targeted marketing strategy
Excellent and reliable customer service
Well-trained and professional staff
Objective for swimming instructor  
To always exceed our customer's expectations with our excellent customer service.
To maximize profit by creating value
Vision for the Swimming instructor  
Our vision is to build a highly effective corporate swimming training business that will become the choice for both individuals and corporate organizations in Nigeria and other parts of Africa.
Mission for the Swimming instructor  
Our mission is to serve a diverse clientele by offering swimming training services that are both reasonably priced and incredibly effective.
Management Team of the Swimming instructor  
Peter Oyewole – He is a graduate of Physical and Health Education from Obafemi Awolowo University.  He was a Nigerian swimmer in the Olympians with 15 medals—7 gold, 5 silver, and 3 bronze. He is the general manager of the firm, saddled with the responsibility of supervising and monitoring the day-to-day operation of the institution.
Mr Dayo Adetiloye – (B. Agric., MBA, and PMP): He has over 15 years' experience in business management, business start-up dynamics, financial management of business, and overall business growth and development. He is an alumnus of Enterprise Development Centre (EDC) of the Lagos Business School (LBS), Pan African University (PAU). He is our business development strategist and a strategic partner.
We brought to the business:
Educational skills and practical experience in the swimming instructor business.
Capacity to consistently provide outstanding service.
Good understanding of the market trend.
Our staff brings operational, marketing, and promotional skills to the business.
Our Business Structure
We understand that the success of any business lies in the foundation on which the business is built, as such; we are ready to do all that it takes to build our swimming instruction business on the right foundation that can support the kind of world-class business we want to set up.
It is our desire to build a business that will favorably compete with other leading players in the industry. In view of that, we have decided to hire qualified and competent hands to occupy the following positions;
Chief Executive Officer
Corporate Trainers cum swimming Specialists
Human Resources and Admin Manager
Sales and Marketing Executive
Accountant
Client Service Executive
SWOT Analysis for our Swimming instructor Business in Nigeria
Strengths
Strategic location
Vast experience of our management team
Competent staff
Unique customer service
Weakness
Lack of adequate capital for publicity and early sustenance of the business.
Not yet a reputable brand as compared to the already existing firms in the industry
Opportunities
Large market: The fact that we are going to be operating our swimming institute in Lagos which is one of the busiest states in Nigeria occupied by high-class individuals and firms provides us with unlimited opportunities to sell our service to a large number of people.
Growing industry: there is a high demand for professional swimming trainers to service high-class individuals who are very much aware of the health benefits of swimming.
Threats
Unfavorable government policy and regulation
Economic downturn
Emergence of a new swimming academy in the same location
To buy the remaining part of this business plan, including the detailed financial analysis, call any of our business plan consultants on 08105636015, 08076359735 and 08113205312. You can send a WhatsApp message or email us either at [email protected] or [email protected].
We help institutions and organizations write concepts, implement Business plans, and train on business Plan writing in Nigeria.
We can help you write a detailed, bankable and comprehensive business plan for your business idea.
Call any of our business plan consultants on 08105636015, 08076359735 and 08113205312.
Or send a WhatsApp message or email us either at [email protected] or [email protected].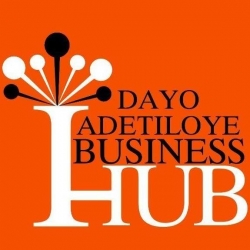 Latest posts by Dayo Adetiloye Business Hub
(see all)
Related