5 top investment options for busy career people
Investments are essential if you want to increase your wealth and keep up with the inflation rate. Cash loses purchasing power over time as a result of inflation. Therefore, if you haven't invested in a worthwhile instrument, your monthly salary savings may be losing value daily.
Even if your income is fixed, if you work a full-time job, you won't have enough free time to invest in the stock market. When selecting an investment tool, it is usually preferable if you can invest both time and money. However, a few investment products won't require much of your time to investigate and analyse those who are pressed for time.
In Nigeria, there are numerous financial marketplaces and investment options. Every instrument has a unique set of risks and rewards and suits different types of investors. We examine a few investing categories that might benefit those with full-time jobs.
Dividend Stocks
Under typical circumstances, stock investments require the investor to research the business and keep a close eye on the price changes. A person who works a full-time job might not be the best candidate to invest in growth and value companies. Therefore, such investors should pick less volatile dividend-paying stocks on the Nigerian Stock Exchange (NGX). Such equities should be chosen based on their potential to provide dividends in the long run.
The Nigerian Stock Exchange's (NGX) premium board is an exclusive collection of stocks that adhere to the strictest corporate governance and listing standards, including a market capitalization of N200 billion or more, the requirement that publicly traded shares account for 20% of issued share capital, and onerous reporting requirements. Only 8 equities on the NGX premium board now fit these criteria, including UBA, FirstBank, Zenith Bank, Dangote Cement, MTN, and others. Compared to other companies, these stocks are considered less volatile, have a solid track record, and often pay out respectable dividends to shareholders. For those who are unable to devote enough time to market research and analysis, stocks listed on premium boards may be the best option.
To begin investing in dividend stocks, Nigerian investors can create an account with a stockbroker that has been granted an NGX license. Although less volatile than other investments, dividend and premium stocks carry some market risk. Before making an investment, investors must be aware of the risk factors and determine whether the stocks fit their investment goals.
Bonds
For many investors with a modest stomach for risk, bonds are the ideal low-risk investing tool. Both the government and businesses issue them to raise money. Each bond has a set maturity period and an agreed-upon interest rate. Each bond carries the possibility of default, which occurs when the issuer cannot make the guaranteed payment on schedule. The bond's credit ratings affect the default risk.
The highest grades are given to government-issued bonds because tax dollars back them. FGN bonds are an example of a government bond. As a result, these bonds will probably have the lowest interest rate. Bonds with poorer credit ratings are probably going to have higher interest rates.  The risk of inflation also applies to bond investments. Government-issued bonds frequently have lower returns than inflation, which could reduce the investment's value. On NGX, you can trade both corporate and government bonds.
Fixed Deposit
Customers can open a fixed deposit bank account with any of the several banks in Nigeria. You can invest a particular amount of money in this account for a predetermined amount of time at a fixed interest rate. Before investing, one should check and compare the interest rates of Nigeria's various banks. Depending on the deposit length, several banks might give interest rates ranging from 4% to 13.88%. Deposit terms might be between 30 to 360 days. On their website, under the heading Deposit and Lending Rates in the Banking Industry, CBN frequently posts the interest rates of all banks. You can look up and contrast these prices before choosing.
Since the returns on fixed deposit bank accounts are guaranteed, no market risk is involved. This is also regarded as the least dangerous investing option for the same reason. However, fixed-income securities come with a significant risk of inflation. Between January and November 2021, Nigeria's inflation rate averaged 17.10%. Your investments may lose value over time if you want to earn returns that are lower than the rate of inflation.
Opening a fixed-income bank account is comparable to opening a standard savings account, but there is a term period restriction that must be met to avoid forfeiting some interest. Before opening a fixed/tenured deposit account, investors must verify the time duration, interest rate, and all other terms.
Read Also: Top 10 websites to invest in Nigeria
Mutual Funds
Mutual funds are pooled investment vehicles where a qualified fund manager manages your investment following the fund's aim. Asset Under Management (AUM), which is created by pooling the investments from different investors, is then invested in the appropriate capital markets, such as equities, bonds, commodities, etc.
For Nigerians with full-time jobs, mutual funds are quite helpful because you don't need to analyze the markets or monitor pricing. While it is important to look at the past performance of the mutual funds you are considering investing in, you should only do so for those that have done the best over the previous ten years. You should also read each fund's prospectus to learn more about the assets, conditions, and risks they are investing in.
You can compare the returns and hazards of different funds online on financial websites, or you can consult a certified investment counsellor about this. Investors can make recurring or lump sum investments after choosing a suitable fund depending on their investment needs and risk tolerance. Before selecting a mutual fund, one must know its goal, portfolio, and approach. Applying for money from or creating an account with mutual fund service providers and asset management firms in Nigeria that are licensed by the SEC is one way to invest in mutual funds.
Real estate funds
The purchase of real estate is seen as a high-return, low-risk investment. In the past, real estate costs in Nigeria have risen significantly over an extended period of time. Investors can make money by renting or leasing the property in addition to buying and selling at a greater price.
Real estate investing has a drawback: it takes a sizable initial investment and has significantly less liquidity than other capital markets. Finding a real estate buyer and seller and selling the investment is difficult.
A less expensive and more liquid alternative to real estate is a real estate investment trust (REIT). REITs are similar to mutual funds in that they allow for pooled investment. REITs only invest in commercial real estate holdings, unlike mutual funds. Profits generated from the purchase, sale, rental, or leasing of commercial real estate or from the interest earned on mortgage payments for such properties are then distributed evenly among the investors. On NGX, REITs can be exchanged.
Hope you enjoy this article?
Share your thoughts in the comment session.
Contact us today for your business consultancy and business advisory services. We can help you fine-tune your idea, structure your business, market your business, train your staff, consult on your retirement plan, coach you for financial success. We also write a business plan and help with fundraising strategies and Grant applications. We can help you start, grow, and expand your business.
We help institutions and organizations write concepts, implement Business plans, and train on business Plan writing in Nigeria.
We can help you write a detailed, bankable and comprehensive business plan for your business idea.
Call any of our business plan consultants on 08105636015, 08076359735, and 08113205312.
Or send a WhatsApp message or email us either at [email protected] or [email protected].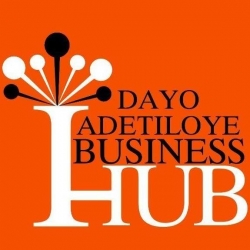 Latest posts by Dayo Adetiloye Business Hub
(see all)
Related